Inviting Members to an Organization
Once an organization application is approved, the originating user is the account owner and admin, and can login using their PubSafe app credentials.
The next step is to invite people to join the organization from the web portal by sending invites or sharing a unique join link or QR code. All PubSafe users must install the PubSafe mobile app and upgrade to the Pro version to join an organization.
Sharing Options Include:
Email link

Copy link for SMS

Scanning & sharing QR code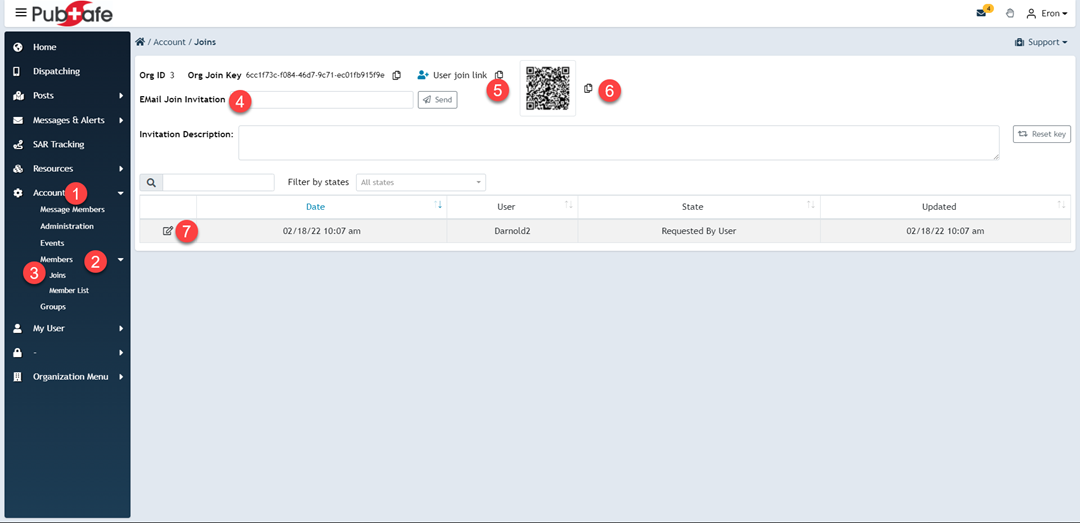 Since links can be freely shared with anyone after being sent out, people must request to join an organization for approval by an org administrator/owner. Members can be approved or rejected at any time. Follow the numbered steps below to approve a user. If in doubt, leave the option set to the default.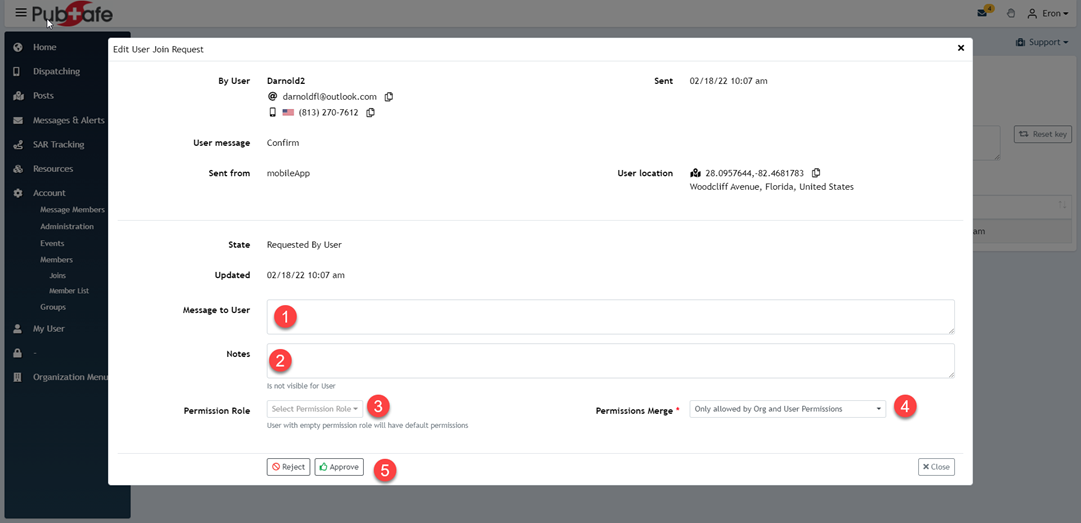 User Acceptance
Users must link the org invite to their PubSafe mobile app profile by entering the org ID into the mobile app. The final step is for the org admin to assign pending join requests a role, permission and make the user active in the organization.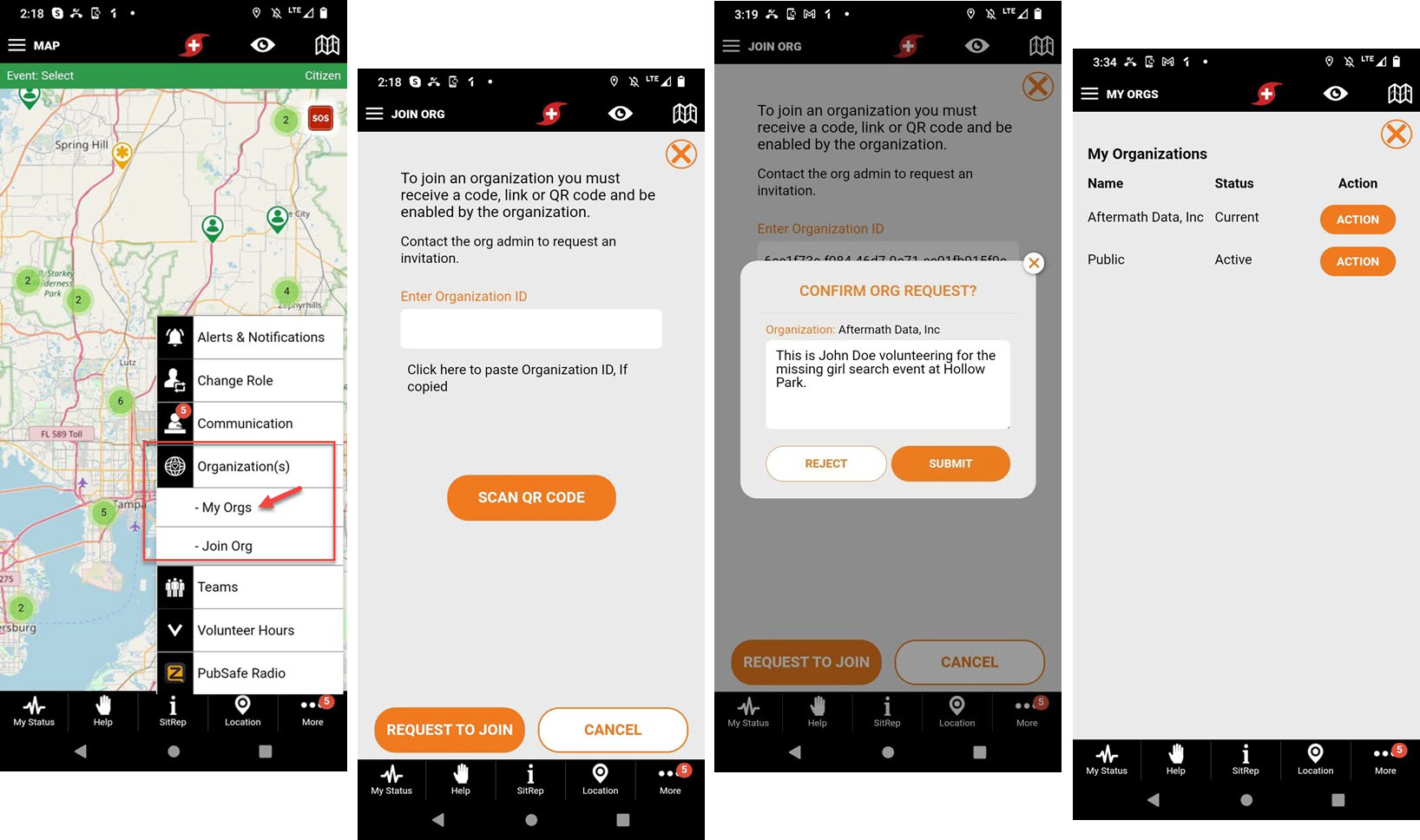 Tags:
membership