How does the Active Shooter alert work?
Active shooter alerts are to designed to very quickly alert users in the immediate area of an active mass casualty event, primarily a shooter or terrorist action.  Entire buildings and campuses can be alerted in seconds in most scenarios. Users must have the PubSafe mobile app, cellular service and a data plan to receive alerts. Download - Pubsafe - Citizen Public Safety Network
An active shooter (AS) alert is a very serious function, which if abused, is likely to result in criminal charges. Since PubSafe is not monitored by law enforcement, users should call 911 or local emergency services first. Then alert other users in the area using the PubSafe active shooter alert function. PubSafe is designed to augment or be part of, an overall safety program, not the primary element. 
The active shooter alert can be used in schools, churches, event venues, or any gathering. The alert is shared with all users regardless of team or organization affiliation. It is a great way to alert users in different departments or companies that work the same area.
When an AS emergency is initiated, users in an X-mile radius are alerted and automatically switched to "invisible" on the map for 60 minutes. Users can change their status back to visible by clicking the visibility icon (eyeball) in the header menu.
Users are shown a screen prompting them to 1. Flee 2. Shelter 3. Attack
Users can still post help and emergency requests during the 1 hour period of being "invisible". Under normal operations, users cannot be invisible and interact with the system or other users for safety and privacy reasons. 
SOS Menu Option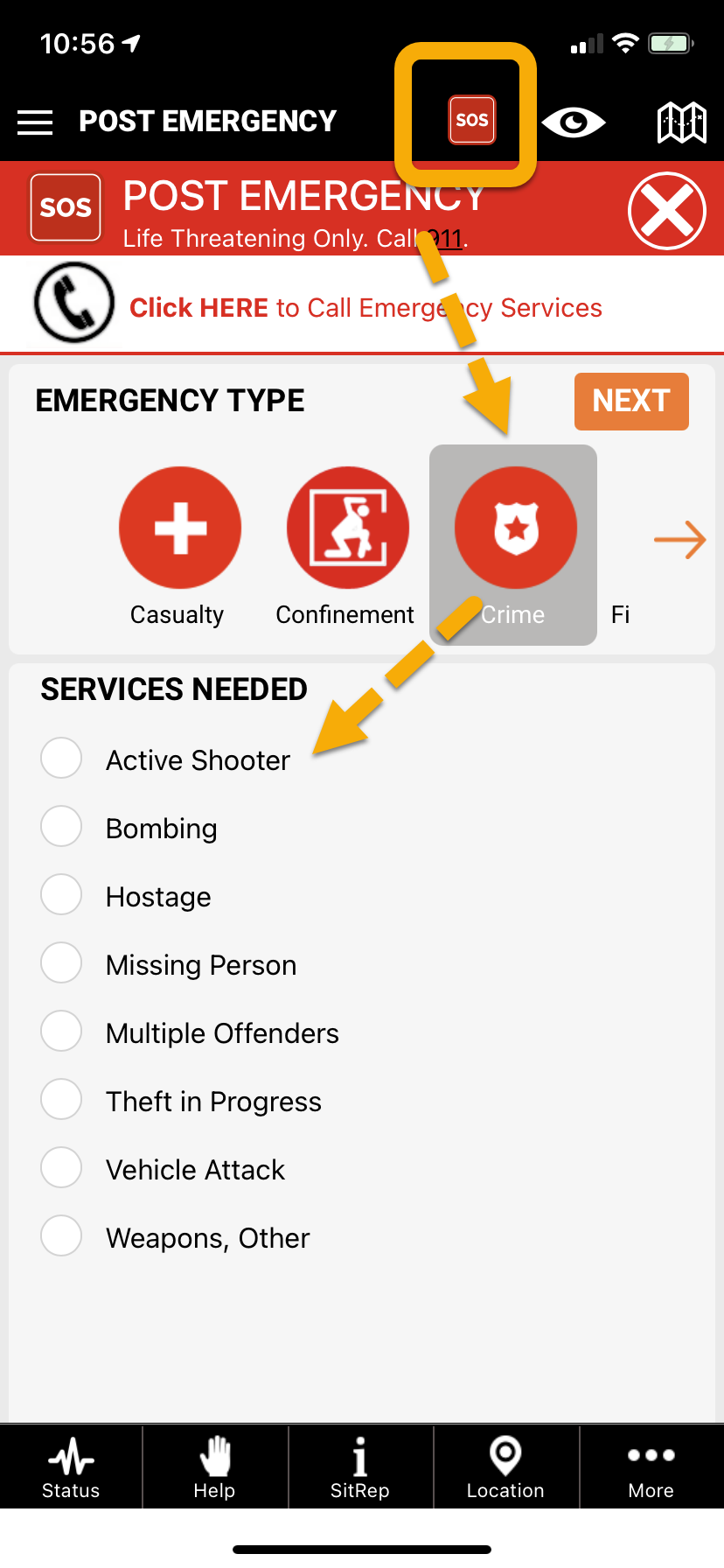 Quick Menu Option